Sustainability Software Overview
Beezzz transforms your sustainability, reporting into a truly flexible and value-adding process. You will benefit in many ways. Beezzz will help you to:
Improve data quality.
Engage your colleagues.
Adapt to new regulations and requirements.
Leverage existing investments in technology.
Discover new insights so you can steer your organization to a more sustainable future.
Guarantee your data quality
If you want to make a difference in sustainability, bringing the right facts to the table is crucial. That's why Beezzz helps you to guarantee the quality of your sustainability data. You will be able to connect Beezzz to existing data sources, so rekeying is a thing of the past. Business rules will also validate data in all steps of the process. That's how you can guarantee the quality of your data.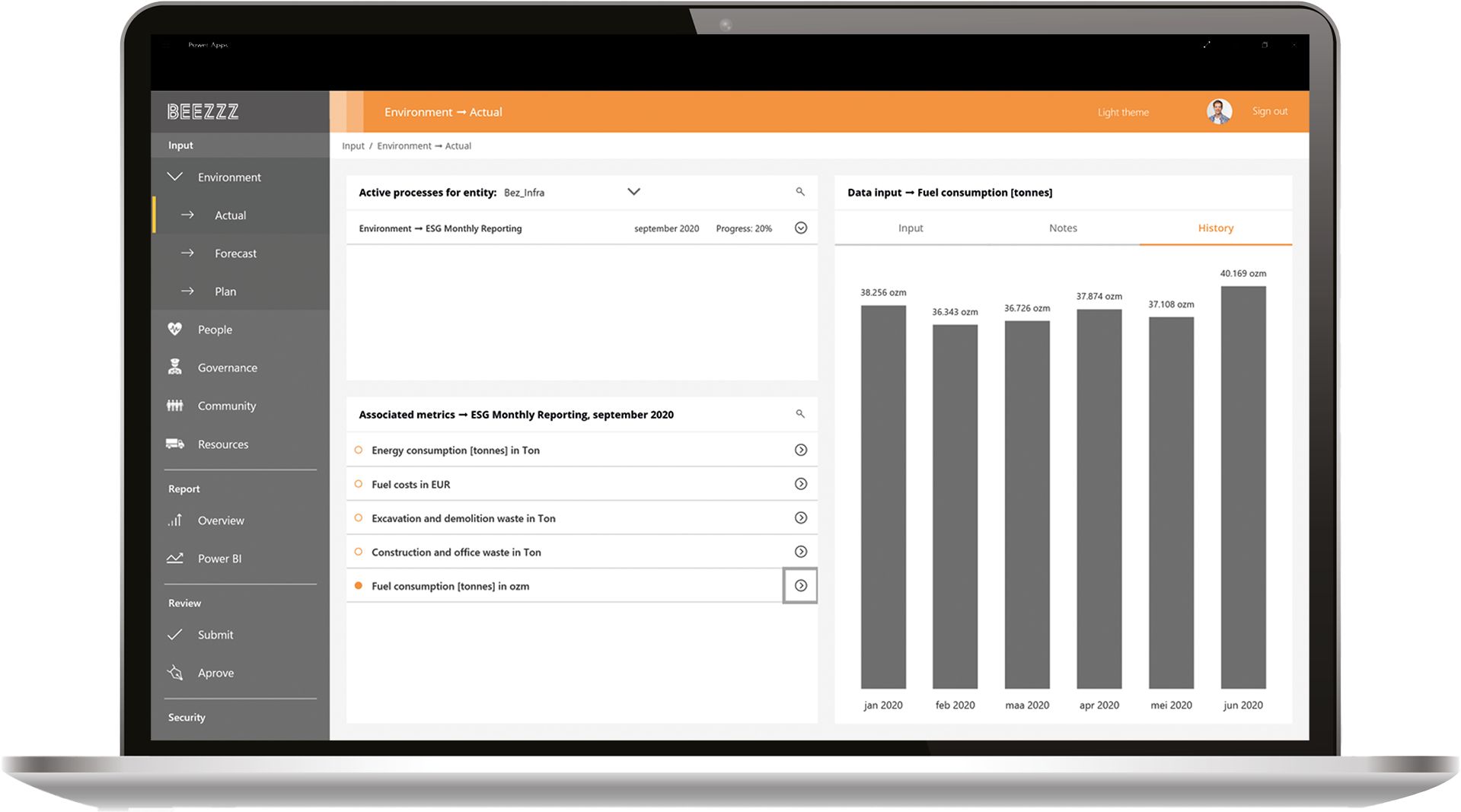 Engage your colleagues
Getting your colleagues on board the sustainability process can be a challenge. That's why you need a solution that is more than just user-friendly. Beezzz is developed using state-of-the-art technology. That's why users at all levels of your organization will love the modern user interface and easy processes. All this without the need for much training.
Adapt to new regulations and requirements
New regulations and requirements arise ever more frequently. Your processes need to adapt to these new challenges. So you need a solution that is flexible and is frequently updated. Beezzz offers you the flexibility to incorporate any framework. Next to that, you will have all the major frameworks available and up-to-date in the solution.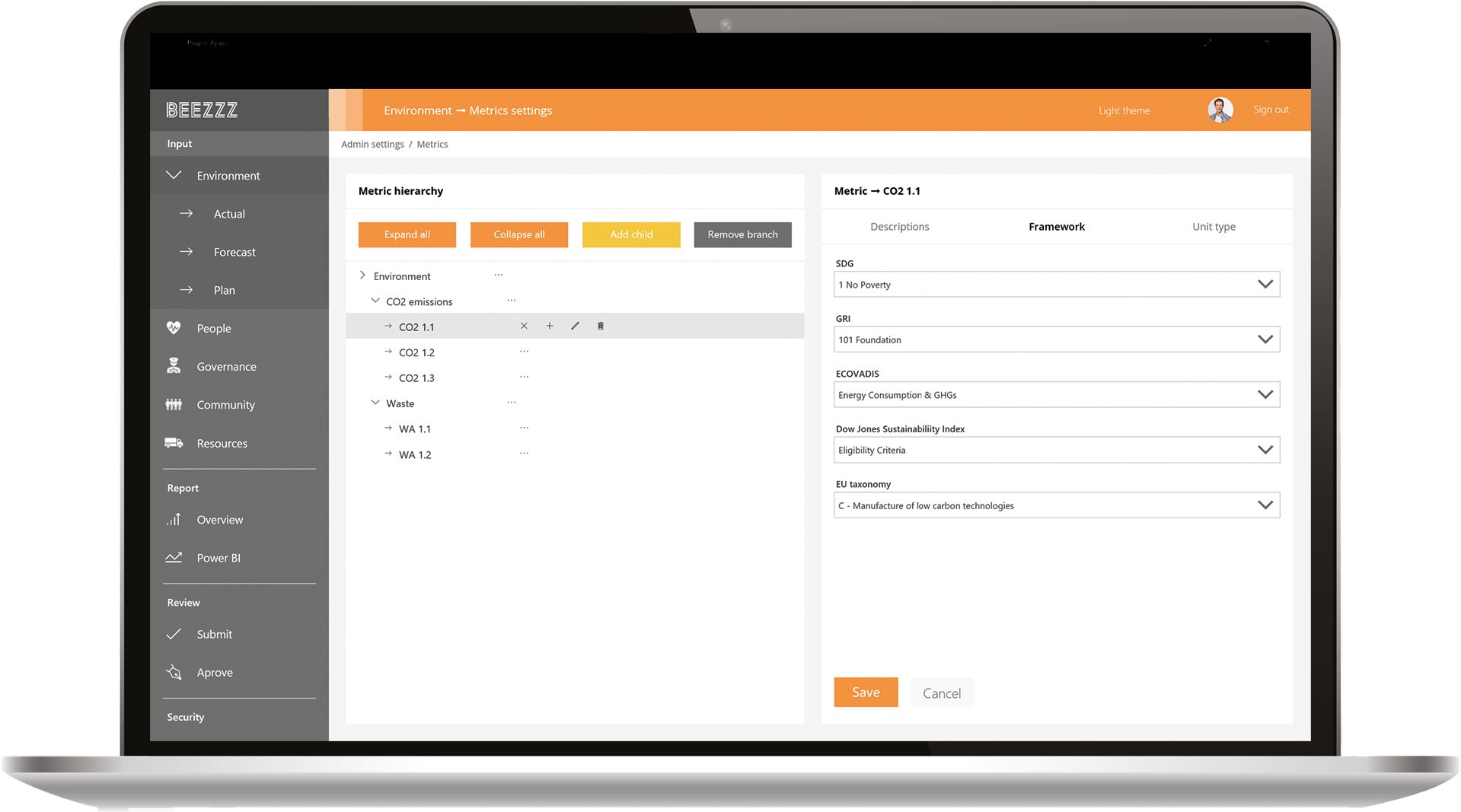 Leverage existing investments
Why should we invest in new technology when a lot of components are already available in your organization? That's why we build Beezzz using Microsoft components that are widely available in most organizations. By using these familiar components, you get a solution with a familiar face and for a very friendly price.
Discover new insights
With all your data checked and verified in one place, you are ready to discover new insights. By using predefined dashboards or simply designing your own dashboards, you can easily analyze your data. You can watch the high-level trends or drill down to the lowest level of detail.