What is the sustainability data gap?
Data collection was not an activity that was top of mind when many of us decided to work in sustainability or non-financial reporting. Data collection is a means to an end and not much more than that. But, if you want to plan your initiatives and manage your progress, you need data. If you're going to report to stakeholders, you need data. If you wish management to care about sustainability, you need more data. So that's why there is a gap; we call this gap the sustainability data gap. But why is this gap growing?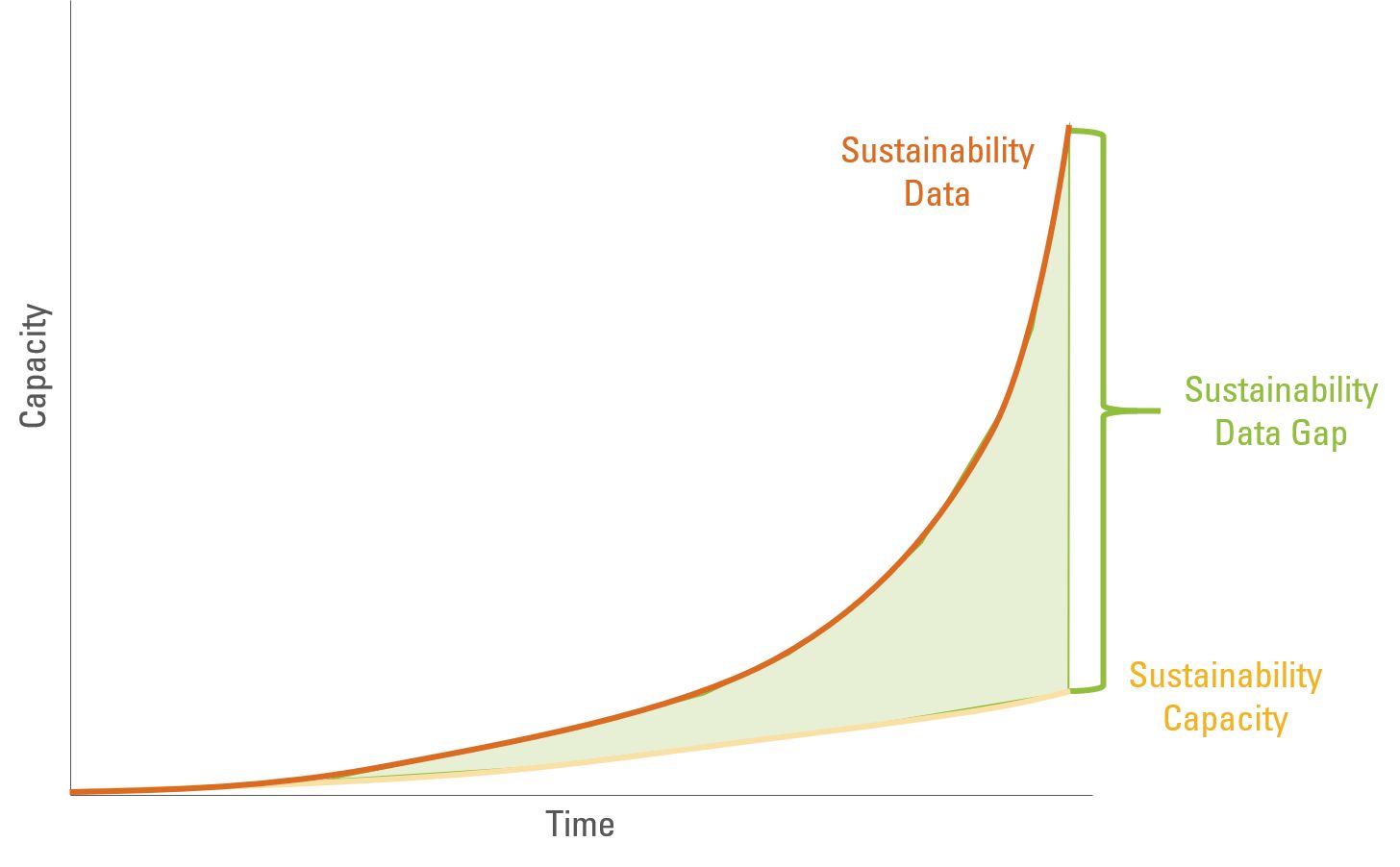 The growing sustainability data gap
The sustainability data gap is something that is not anything new. But there are several factors why this gap is growing at this moment and why it matters. First of all, the number of stakeholders that want to receive sustainability data is growing. More and more partners in your supply chain are asking for information. Your banks are asking for information. They all ask for this information in formats and level of detail they need it.
A second factor that we see is the growing number of frameworks and surveys. Different stakeholders require information in various frameworks, leading to an explosive growth of data volumes. A third and last factor is the maturing of sustainability and non-financial reporting processes. When your processes evolve, you typically will see that the frequency of the process and level of detail increase. All these factors together ignite growth in data volumes and eventually cause the sustainability data gap.
What do leading organizations do to close the gap?
Leading organizations have found several strategies to close the sustainability data gap. We can't discuss them in detail here, so that we will touch upon them briefly. They combine data collection processes by connecting multiple frameworks to the data collection process metrics. Data collection process data can be reused to report against various frameworks like SDGs, SASB, GRI, DJSI, or internally defined frameworks. The second strategy we see is flexible dashboards and reports on top of a shared database. These reports and dashboards can be used to report and analyze the data from various perspectives and frameworks. The third and last strategy we see is that data collection for sustainability is not just the task of a handful of sustainability professionals. We see leading companies shaping their processes to include people throughout the organization. This reduces the load per person and helps to build awareness and support for sustainability in your organization.
What can you do next?
The sustainability data gap will only continue to grow. Leading organizations are redesigning and digitalizing their sustainability processes with state of the art solutions. This keeps them away from error-prone and labor-intensive processes. Stay up to date and know what is possible. Just click on the blue icon below to follow us on LinkedIn to learn more about sustainability's digitalization.